Keeping up the trend of divorce couple getting back again after Emergency Couple, this was better than Emergency Couple, or at least to me.
Reasons why you should watch this>
1.
Story
Title: 앙큼한 돌싱녀 / Angkeumhan Dolshingnyeo
Also known as: Sly and Single Again
Genre: Romance, comedy
Episodes: 16
Broadcast network: MBC
Broadcast period: 2014-Feb-27 to 2014-Apr-24
Air time: Wednesday & Thursday 22:00
Original Soundtrack: Cunning Single Lady OST
A romantic comedy about Na Ae Ra who dreams of meeting a white knight after getting divorced from Cha Jung Woo when his business failed, but as soon as he becomes a successful venture businessman, she tries to seduce him back while the ex-husband Cha Jung Woo tries to date her again to get revenge.
from dramawiki
I understand that some people may not be attracted to this show was well because that the main female lead's character is pretty much describe as a bitch that married her husband for the sake of having a better future and left him when his business fail as that was what is portrayed in the first few episodes but down the show you will realize that she really tried her best to keep up the marriage and pay bills and debts because of her husband's business failure and in the process lost her baby( the husband isn't aware of the baby's existence btw ) due to being too tired having to take up many jobs. The husband is at fault too though, he left his stable, well paying job and started his own business and constantly fail, leaving the wife to pay their debts while he starts a new business again, spending more money than he earns, obviously the wife will be angry and left having to also lose her baby which motivated her to be strong thus she lost all her hopes and left him cruelly. But in return to the pain she gave him, he became successful and set up one of the most successful phone app and is yup super rich now, which cause the female lead to kinda regret and wanted to take revenge on him by going in his company but in the end she realizes how much she hurt him and wanted to leave but it's too late, they fell in love again or rather they realize that their love for each other never gone away in the first place. Ok i hope i convinced you to watch this somehow because the fast pace, enjoyable, fun drama deserves much more attention!
2.
Characters
Lee Min Jung looks absolutely gorgeous in the whole show, i love her ever since Big( yup i'm one of those people that love it although many people hated it ), Lee Min Jung brings in a strong performance too, having to make a not so likable female lead likable.
Joo Sang Wook gives me a really serious impression due to his character in good doctor so i never thought i could see him in a rom-com and he was surprisingly cute and funny haha it kinda reminds me of so ji sub in master sun ( you know when they say they will give up on our dear female lead but still secretly do stuff to care about her )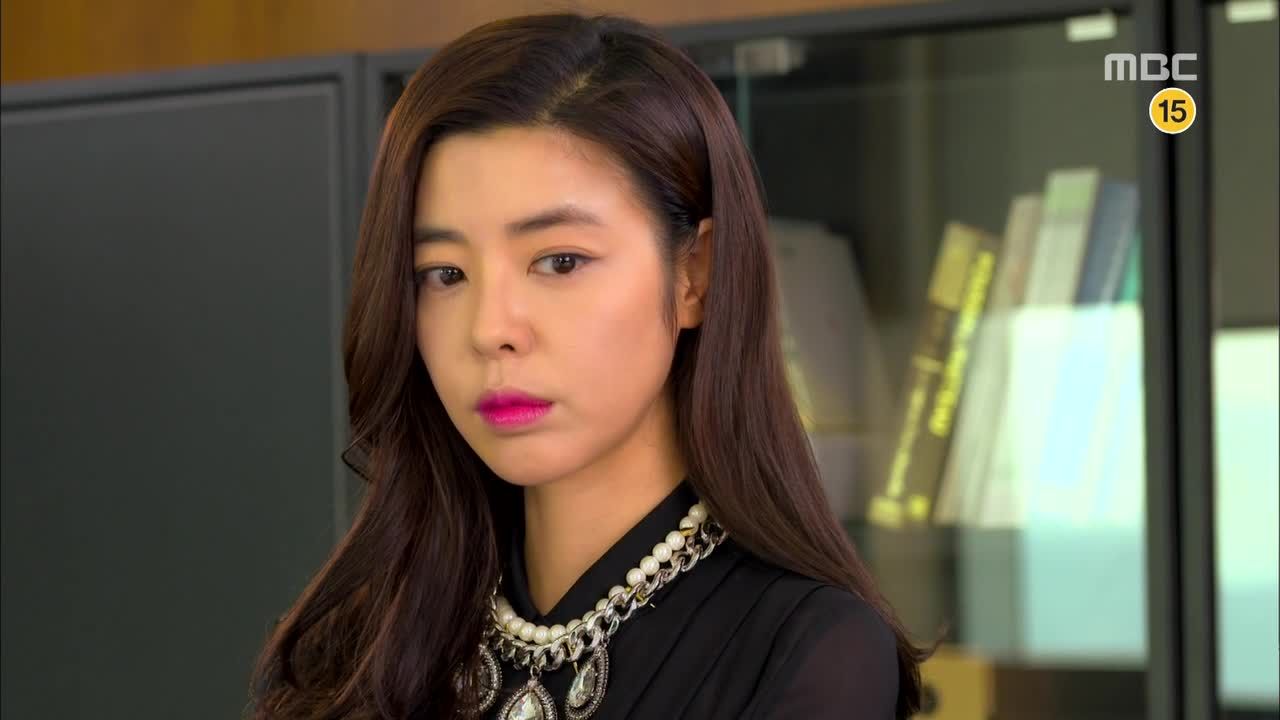 Kim Kyu Ri acts as a initially likable and well developed character but towards the end her character became unlikable and badly developed so her character is easy to forget as time goes by.
Seo Kang Joon, i have to admit i fell in love with him and his character. Seo Kang Joon is so freakin cute ahhhhhh... with that said, his acting is still pretty fresh but there's room for improvement since he is still new.
Infinite's L, he is undeniably cute and good looking but he has major acting problems, his acting was just plain stiff and awkward in Master Sun but well he was only in flashback scenes so it's ok. His character as the CEO's assistant could easily be a memorable character having to be a really cute character however L didn't really leave me the impression i thought i'll have, his acting definitely improved a lot that he was actually quite natural but well there are others who does a better job than him as the assistant for example, Hyun Bin's assistant in Secret Garden ( i am sure anyone who has watched secret garden will remember him as the cute whiny assistant ) // Ji Sung's assistant in Scret Love, although he wasn't a really developed character he was memorable and cute haha. Overall L improved and i hope to see him do a even better job in his next drama :-)
IN CONCLUSION
PERSONAL RATINGS: 9.5/10
QUALITY OF THE SHOW: 9/10
Please do give this a try, many people chose Emergency Couple over this because of Song Ji Hyo and Choi Jin Hyuk but honestly i felt the otp couple here have more chemistry ( yes i know Lee Min Jung is married but.... ) and the directing and story is more interesting than Emergency couple, but of course some people may think differently because Emergency Couple was good too :-)