While I was expecting the drama to revolve around romance with the media world as the background, the drama actually delivered much more. It shows clearly with great impact the reality and truth behind the media and news world, the power of words and how assumptions with no solid evidence can destroy someone's life completely.
I can never look at a news headline or watch the news in the same way again, the drama manage to be so convincing and closely realistic about the media world that it kind of hurts to know what the media has impact on us. I think (KEYWORD: I) the writer probably got her inspiration from the Sewol Ferry Disaster where there was quite a few drama happening and rumours of media manipulation and the media trying to hide the truth by using some other accidents to cover it. The drama did a excellent job in depicting the job and the world of reporters, it makes viewers think twice before believing that whatever the news said is of complete truth and it also teaches us a lesson on how rumours, words and assumptions can hurt someone more than what we hope to.
The drama also mixed revenge in the story and a Rome-Juliet kind of relationship. The revenge part was well done because it was actually quite light hearted yet utterly convincing and we can feel the pain behind the revenge. The Romeo-Juliet relationship between our two leads was done in a good way, they are initially family but starts to fall in love (when you put two good looking not blood related young people together, what are the chances of them not falling in love?), the romance feels a little like reply me 1997 and Taiwan's In Time With You having the kind of best friends to lovers vibe.
THE
CHARACTERS:
Park Shin Hye as Choi In Ha
Choi In Ha is our Pinocchio girl, Pinocchio symptom (it doesn't exist in real life) is a symptom in which the person will hiccup whenever he/she lies. In Ha has a hard time finding a job as a reporter as there has never been a person with Pinocchio symptom that became a reporter, she lives with her father, grandfather and adopted uncle (Lee Jong Suk) but strongly misses and admires her mum whom never replied her text messages in 13 years and is a famous and successful reporter. As the story goes on, it shows her struggle in doing what it right, discovering the true meaning of being a reporter, working to fix her relationship with her mum and at the same time, fight with her for what she thinks it's right and lastly, figuring out her relationship with her "uncle". Choi In Ha is a great character, she is sassy, sincere, direct and blunt and doesn't lie (She's a Pinocchio so yeah...), she fights for what she thinks is right and In Ha is the best ever character I've ever seen Park Shin Hye act as.
Park Shin Hye's acting has never been a problem but she did her best ever performance here and absolutely killed it as In Ha. In Ha is a character that has loads of potential and opportunity to show case acting and so Park Shin Hye did a perfect job as In Ha, she definitely improved too and this is hands down the best performance I've ever seen her in. (I've watched all her dramas since 2009 so there's about 5 dramas?)
*She looks absolutely stunning here as well, she always looked pretty in dramas but she looks so great throughout the whole drama, perhaps the prettiest I've ever seen her.... even when she is supposed to look "bad" because she didn't sleep for days, she look so perfect. Life is unfair*
Lee Jong Suk as Choi Dal Pol/Ki Ha Myung
Ha Myung used to have a perfect family but it was destroyed completely when his father died in an accident and his mother attempted to suicide with him due to large pressure and false assumptions by the media. Obviously, Ha Myung didn't die but his mother did, he was saved by In Ha's grandpa whom have lost his son in the sea 40 years ago, he was mentally sick so he took Ha Myung to be his son and took care of him and so he became Choi Dal Pol. He pretends to be dumb and kept a ugly hairstyle to make sure grandpa believes that he is his lost son but he is secretly really smart, he has a love hate relationship towards In Ha, he hated In Ha when he found out that her mother was the one that broke his family apart but at the same time he does love her romantically although he tries his best to not to. Choi Dal Pol is kind of like a lost puppy, he doesn't know what to do with his feelings towards In Ha and his guilt towards his family and his hatred towards the media but he ended up entering the reporters industry because of In Ha.
Lee Jong Suk is a great actor despite being a model initially, he did a great job here but I did feel that he was slightly better in his breakthrough drama from the same writer (I Hear Your Voice). Here's to hoping Lee Jong Suk decides to do more great dramas like this and I Hear Your Voice and no more torturing to watch dramas like Doctor Stranger. (I stopped watching that almost halfway through because it was terrible but LJS is so handsome, cute and adorable in it haha)
Kim Young Kwang as Seo Bum Jo
Seo Bum Jo is literally the perfect person, he is ultra rich but not proud nor spoilt and instead, he is kind and nice with a good sense of justice, he kind of likes In Ha ever since he received text from her mother's phone (her mum left her phone in his house so he used it himself), he recognized In Ha quickly and decides to become a reporter too to get close to In Ha. Seo Bum Joo is also a mummy's boy but as the story goes on, he becomes more and more independent as the truth started revealing. Seo Bum Jo could easily be just part of the love triangle and a typical second male lead but he was more than that, he had his time to shine during the last few episodes when the story revolves around him and the choices he makes. He is pretty perfect, a character was too perfect to be true sigh.
I've never noticed Kim Young Kwang when I watched him in the past but after this, I've grown into liking him (HE IS EXTREMELY TALL TOO.....!!!!!!!!)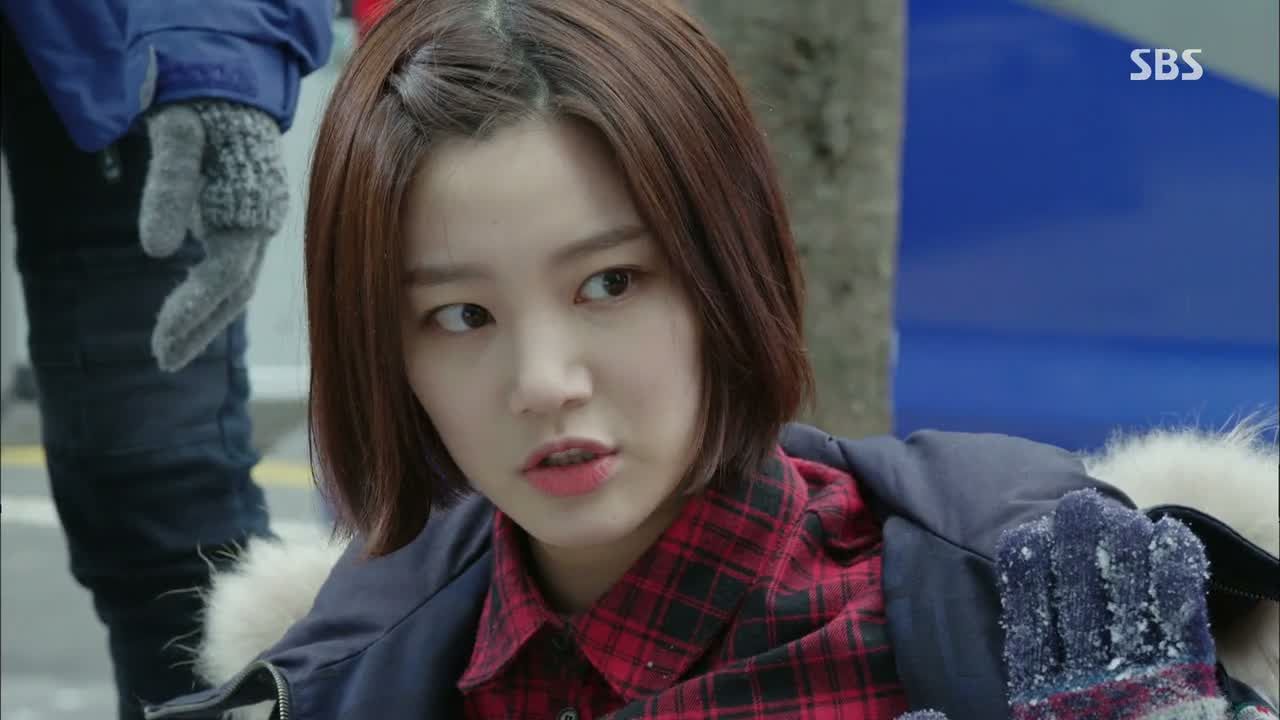 Lee Yoo Bi as Yoon Yoo Rae
Yoon Yoo Rae is an absolute qt pie (short form for cutie pie in case you don't get it haha), she's actually the character that's most possible to exist in real life, she is a fan girl so her stalking skills are important and helped her with her job HAHAHAHA. She reminds me of many people around me and even myself sometimes because we are all fan girls but I don't live in korea so I can't do stuff like stalking haha. She is teamed up with Choi Dal Pol and ends up being friends with In Ha and Bum Jo who are from another news channel.
Lee Yoo Bi is definitely a rising young actress to watch out for, she did a fantastic acting job in Gu Family Book and left quite a impression in Nice Guy. She looks extremely gorgeous with her long hair but after cutting her hair for Pinocchio, she looks absolutely cute. Hopefully she will clinch a leading role next, hopefully a TVN drama? *fingers crossed*
THE STORY AND DIRECTING
Title: 피노키오 / Pinocchio
Genre: Fantasy, romance, family
Episodes: 20
Broadcast network: SBS
Broadcast period: 2014-Nov-12 to 2015-Jan-15
Air time:
Wednesday & Thursday 22:00
Original Soundtrack:
Pinocchio OST
Synopsis
A drama depicts love, frustration, growth and the competitive process of young people in their 20s becoming reporters as they cry and get hurt by truth but realize that as reporters, they must tell the truth. It will center the story of a man who hides a special talent living under a fake name and a woman who cannot lie due to 'Pinocchio Syndrome'.
The story starts with a fire incident and all the firemen who entered the building in the blaze were killed by the fire. The fire incident news report was focused on the story of Kim Ha Myung's father, chief of the fire brigade sent his men in the blaze and caused them all to die and then he fled the scene as an error of his misjudgement as reported by the news reporter, Song Cha Ok. This caused a chaotic situation for Ha Myung's family and end up causing his mother to commit suicide with him and his brother ends up in jail over night due to Song Cha Ok's untruth story. However, the led to Ha Myung growing up with hatred for reporters especially Cha Ok. Fatefully, as he is growing up he meets with Cha Ok's ex-husband and daughter, Choi In Ha and takes on a new identity as Choi Dal Po. In Ha is someone with Pinocchio Syndrome hence she cannot lie.
The story is about how important news reporting the truth. It revolves about how life's at stakes if lies are reported as news.
FROM DRAMAWIKI
The chemistry between the main cast, extremely lovable side characters, the writing being perfect having to showcase the media industry in a smart and different view, revenge story done light heartedly well, strong acting, great chemistry between the leads, lovely directing, absolutely perfect pacing (the pacing is flawless). I can't ask for more and I would love to give it a 10 but I have to admit my love for the drama remained at 9.5 throughout the drama (it did completely won me over within the first 10 minutes though), I loved the last 30 minutes so much I want to give the drama a big fat well deserved 10 but there was something missing in the drama..... I can't figure out what's missing but I just couldn't make myself give it a 10 despite loving the last 30 minutes to the moon and back.
Whatever it is, the writer did a perfect job, I Hear Your Voice has it's flaws but it was so enjoyable I didn't bother to care, this drama is way more perfect than I Hear Your Voice but it feels like an element was missing but I just couldn't figure out what it is. The drama deserves much more recognition for it's depiction of the media industry, it was satisfying, interesting and no where near boring throughout. The drama achieved many things in 20 episodes and that's an huge achievement.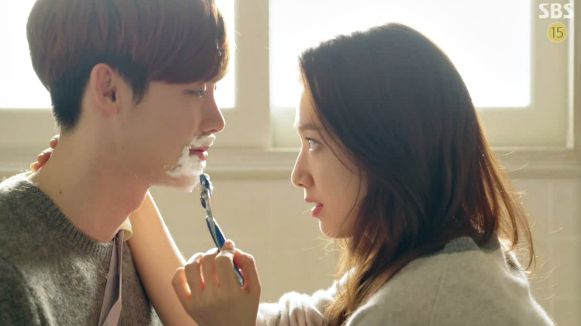 IN CONCLUSION
Satisfying, lovable, interesting. I will watch anything this writer-director duo create in the future. (I Hear Your Voice and Pinocchio are daebak!!!!!!)
Personal Ratings: 9.5-10/10
How much it deserves: 9.5-10/10